With the meteoric rise of the cannabis industry, a wide range of new marijuana products has hit the shelves, including one more recent cannabis product called Delta-8 tetrahydrocannabinol (THC). There are many different variations of Delta-8 THC products, such as Delta 8 gummies 500mg, vape cartridges, oils, edibles, and more.
But what is this marijuana product? Is it like regular marijuana or closer to cannabidiol (CBD)? Today, we'll take a closer look at Delta-8 THC to cover four things you should know about it.
1. Delta-8 THC has psychoactive properties.
The first thing anyone considering trying Delta-8 products like gummies should know is that it has psychoactive properties. What this means is that it will get you "high." After all, Delta-8 THC is still THC. So, when your body absorbs this form of THC, you'll receive the psychoactive effects, too. However, many people report that the feeling they get from Delta-8 is much clearer than that of regular marijuana. Despite this clarity, you should never consume Delta-8 THC products and drive or operate machinery. Your reaction time and perception will still be affected, creating a dangerous scenario for you and others. So, always remember to consume Delta-8 THC products responsibly and follow all laws and regulations regarding them.
2. Delta-8 THC is not the THC you probably know of.
Most people know that THC is the compound in marijuana that causes psychoactive effects. However, many people may not know that there are several forms of THC present in marijuana, including Delta-8 and Delta-9 THC. Delta-9 THC is the form that most people are familiar with. Although Delta-9 THC is currently still illegal at the federal level, many states have legalized recreational use. However, Delta-8 THC is not illegal federally and produces similar effects. For that reason, many marijuana product manufacturers have begun isolating this form of THC to sell in states where recreational marijuana is still illegal.
3. Delta-8 THC is available in a variety of forms.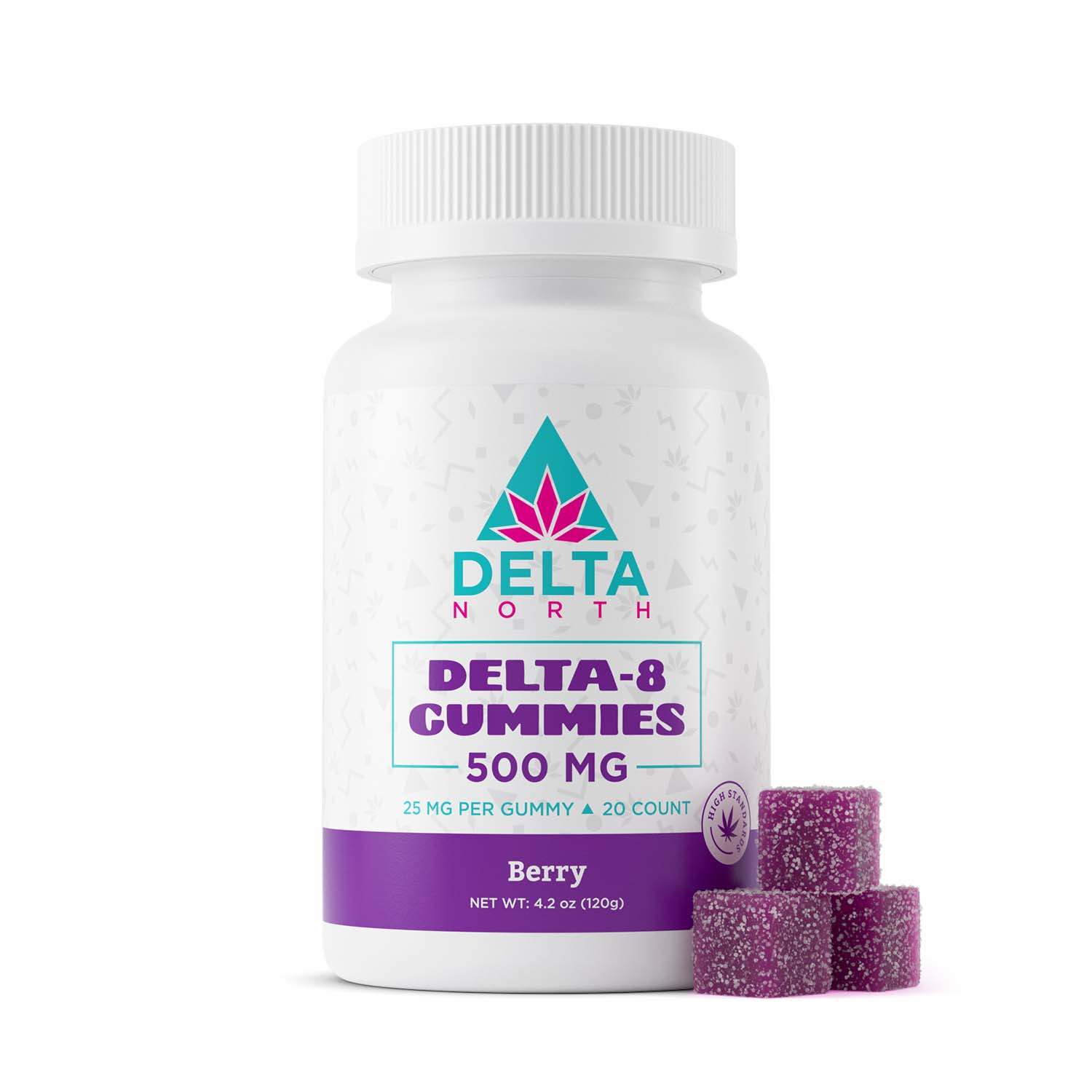 If you're curious to try Delta-8 THC, you should know that it comes in many different forms to suit practically any nervous beginner's tastes. For example, one of the most popular Delta-8 THC products is Delta-8 gummies. Delta-8 gummies come in many flavors and styles, including classic fruit slices, gummy bears, gummy worms, and more. In addition, Delta-8 also comes in vape juice, baked goods, oils, and even actual cannabis flowers. So no matter what avenue you want to explore with cannabis products, there's a product to match.
4. Most Delta-8 THC products contain a full range of cannabinoids.
If you're unfamiliar with marijuana products, you may be unsure what containing a full range of cannabinoids means for you. Cannabinoids are the compounds in cannabis that produce all of the effects of cannabis. THC is one of over 100 cannabinoids in cannabis. The other most famous is CBD. Most Delta-8 products contain many cannabinoids, except Delta-9 THC, which must be kept below 0.03 percent in all Delta-8 THC products. As a result, Delta-8 products provide many of the potential benefits of CBD products.
Though much more research needs to be conducted, there are many potential benefits of these cannabis products. These cannabis products can potentially help people dealing with occasional anxiousness, sleeplessness, and discomfort. This is because both CBD and THC produce a calming effect on the central nervous system. This calming effect shows promise in helping people deal with things like an overly active mind, sleeplessness, and discomfort.
Delta-8 is worth a try.
As long as you're of legal age, you follow all laws, and you consume responsibly, Delta-8 may be worth a try if you want to enjoy this cannabis product and reap some of the potential benefits of its many cannabinoids. However, keep in mind, the Food and Drug Administration (FDA) does not approve cannabis products to treat, cure, or prevent any disease or medical condition.