While our homes are safe places where we relax with family, celebrate with friends, and enjoy life, some common dangers are lurking that we need to be aware of. From fire hazards and water dangers to electrical shock, there are many precautions that all homeowners need to take to make their homes safe. Carbon monoxide (CO) is another danger that many people fail to recognize inside most homes. Carbon monoxide is a toxic gas produced by any fuel-burning appliances, furnace, heater, tool, or other equipment.
The CDC reports that more than 400 people die each year, and another 50,000 are admitted to emergency rooms due to carbon monoxide poisoning. Because it is very difficult to detect, many people don't realize they have been exposed to CO until they experience symptoms. A good carbon monoxide detector in working order can help provide an early warning about the presence of CO gas.
Due to the hazards posed by carbon monoxide exposure, many state agencies and local governments now mandate that CO detectors are placed inside many types of buildings. Carbon monoxide detectors are a fast and easy way to prevent serious illness and keep your family safe from CO. Let's look at some of the things you should know about CO detectors.
Why is carbon monoxide so dangerous?
Carbon monoxide is harmful when inhaled because the molecules displace oxygen in the blood and starve the heart, brain, and other vital organs of oxygen. Large amounts of CO can overcome a person in minutes, causing loss of consciousness and suffocation. Carbon monoxide is so dangerous and difficult to detect because it is colorless, odorless, and tasteless. It is most dangerous in places where people sleep because they may not be able to notice symptoms while asleep.
Nausea, vomiting, headaches, and dizziness are among the many symptoms of carbon monoxide poisoning. Unfortunately, many of these symptoms also mimic those of a cold or flu, so they can go ignored. If left untreated, however, CO poisoning can have devastating consequences. The best way to protect your home is to install carbon monoxide alarms in conjunction with smoke detectors.
What kind of carbon monoxide detector should you get?
There are various types of CO detectors that work using different kinds of sensors. Some models plug into your outlets or rely on batteries similar to smoke alarms. These models are usually cheaper and suitable for multi-room installations. Other types of models are incorporated into smoke detectors and serve a dual purpose. If you are looking for more advanced CO detectors, many smart models can be integrated into your home alarm system and connected to your smartphone. You can choose a model that works best for your budget and home. However, no matter which type of detector you choose, carbon monoxide alarms are a reliable tool to help alert you as soon as the danger is identified.
How many detectors should you have?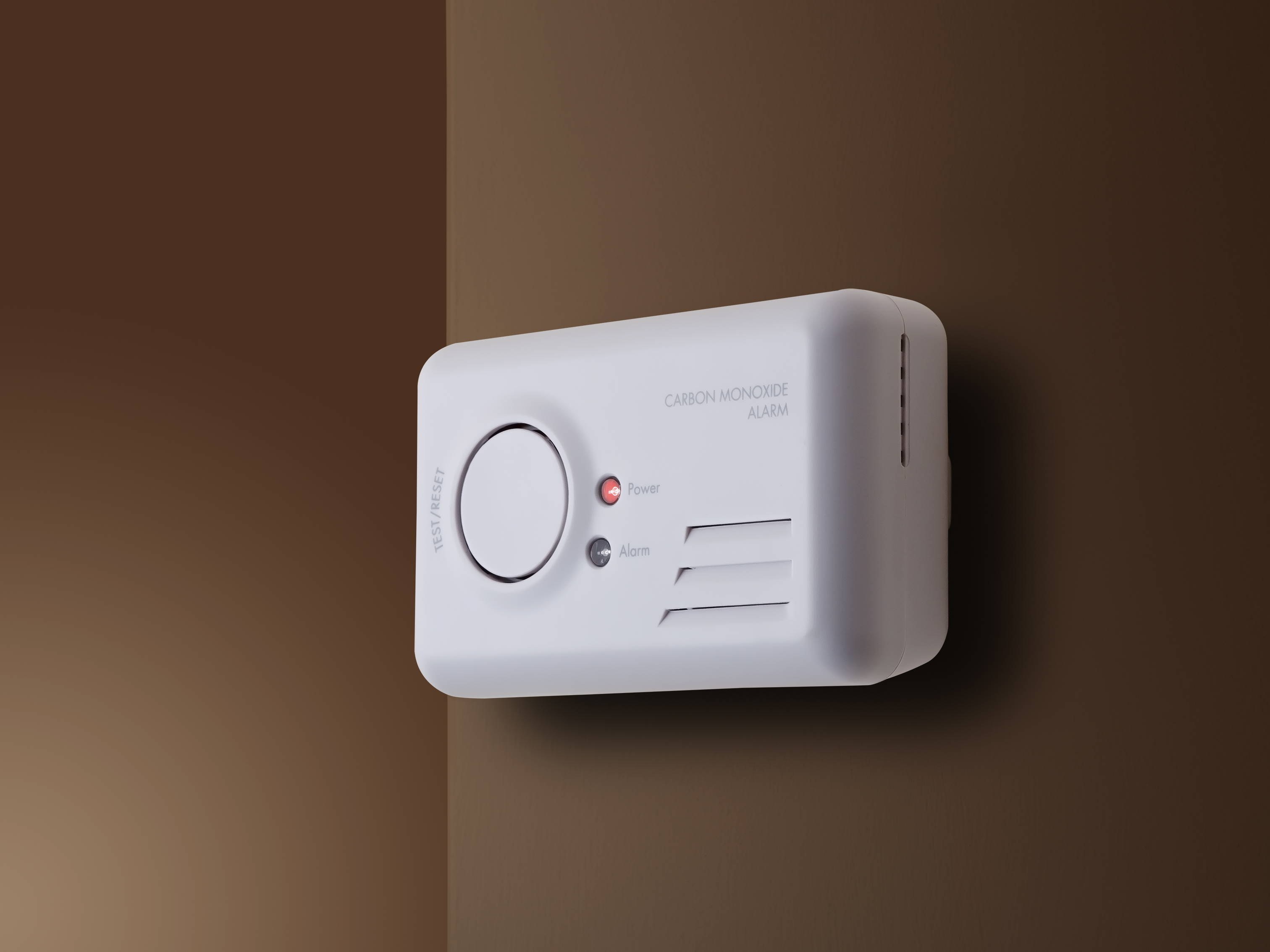 As discussed, local laws and codes require that a carbon monoxide detector be placed inside every enclosed sleeping area in many areas. In these cases, you will need a sensor in every bedroom. In general, however, you should have a CO detector on every level of your home. You'll want to be sure that when family members are sleeping or spread out in the home, everyone can hear the alarm if it goes off. The specific number of detectors you need will depend on the size and layout of your home.
Carbon monoxide is a dangerous gas that can be toxic to your family. As a result, it is imperative that you have your HVAC system and other fuel-burning appliances inspected and serviced frequently. Aside from regular maintenance, however, installing a quality carbon monoxide detector will help prevent severe health consequences.